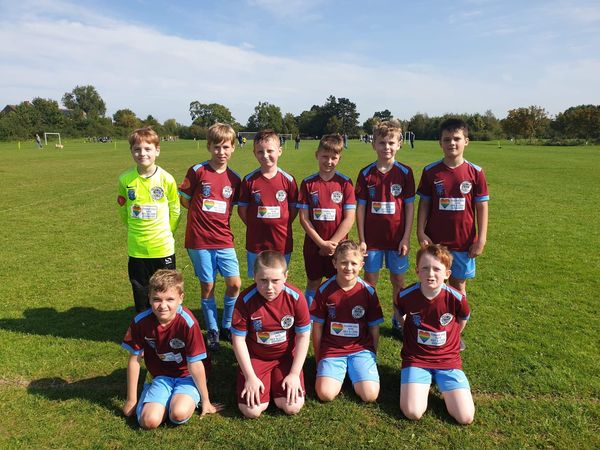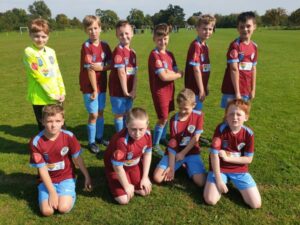 First league victory for this seasons new team.
Juniors were very slow out of the blocks and seemed to be half asleep and quickly conceded three goals in the first 15 minutes, suddenly we woke up and we were nearly back to an even playing field thanks to goals from Shamus and a brace from Kyron but Southam edged the first half by the odd goal.
The second half we seemed to dominate and after some goals from Noah G, Jack R and Noah G again with what proved to be the winner we came out of the game on top, but not until Southam netted again and tried everything to find the equaliser but couldn't quite find it.
It was a great game to watch and showed how much the lads have improved.
Man of the match went to Jack R for non stop running, tackling and some great vision and passing. All the players deserve a mention & did their jobs and never gave up and continued to believe in themselves even when they were 3 goals down. Its a pleasure to see the enjoyment the lads are getting from playing and just enjoying their football whilst trying to learn and develop new skills and making new friends. Special mentions to Corey for stepping in and helping us out today and to Finley for being Captain.
Next week we travel to Christ the King for the next installment of the U11 Juniors journey.
Harry
Jack R
Jack B
Noah S
Noah G
Corey
Shamus
Kyron
George
Finley