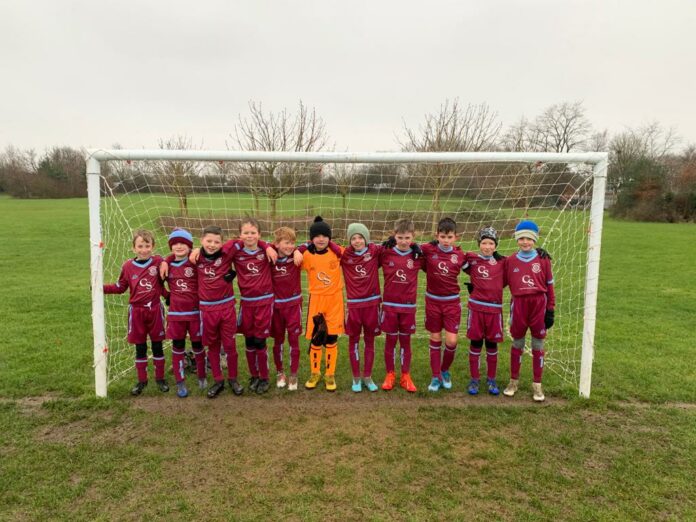 The Clarets came into the new season with some fresh new faces in the team, with players moving into the squad from both the age group below and other teams. Surprisingly the lads clicked together straight away and they didn't lose a game until December, where complacency set in, causing them to lose by a 6 goal margin to a strong Warwick team.
With confidence low, the lads struggled for form and couldn't find a win for 3 games running.
Hardwork in training paid dividends for the lads, as vengeance was earned at a tough away draw at Warwick, with sublime football played by all. This ended the clarets poor form and started another run of victories, prematurely ending the season on a high.
Well done boys
Sponsored by CS CARPENTRY & BUILDING SERVICES