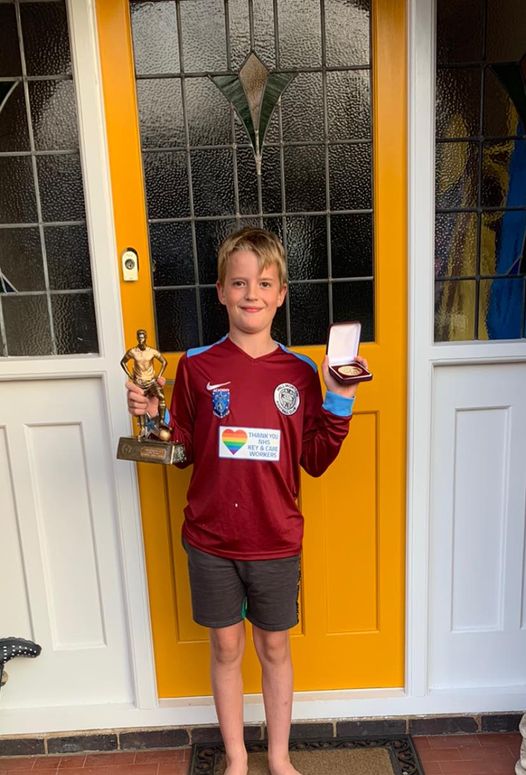 In the current climate the club has struggled to get around to awarding our special award trophies, until now, watch this space for more to come. It's only right that we start with this trophy.
For those that don't know Cory Jones was a coach for many years at Hillmorton FC, unfortunately Cory passed away in a tragic accident last season. Working with Cory's family it was thought the right thing to do was to create a memorial in Cory's name so he is forever remembered and will always be part of the club. Cory's family have set a criteria which players must meet to be applicable for the trophy, the criteria is very much set in the way that Cory coached and managed his team, the award is pitched at the unsung hero of teams, the sort of players that give their all and try 100% all the time with a good work rate and ethic.
So step forward the first winner of the Cory Jones award for season 2019/20 Sam.
Sam has a great attitude to football, always plays with a smile and works hard, he is a great example of what the award stands for. He is a member of Cory's team and it's fitting that it should be at home with one of his players.
Great award in memory of a great person, thanks to all the Jones family in particular Alan Hills for arranging the trophy, once a blue always a blue