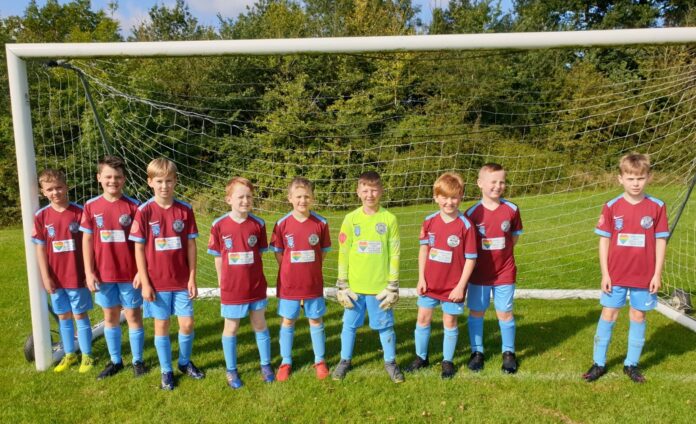 U11 Juniors (Sunday) had their first match away at local rivals Rugby Borough U11 Colts.
Unfortunately the goalkeeper, Harry, was taken ill in the car park so had to go home, but not until his jersey and gloves were handed over to Shamus who admirably stood between the sticks in the first half. Pulling off some excellent saves and guiding the defence in front of him. With no subs we knew this was going to be difficult, compounded by players playing in positions they are not comfortable with and in a new team, however every player went about their jobs admirable and gave their all.
At half time, we were definitely holding our own and still in the game. Noah G then volunteered for the green jersey and swapped with Shamus. More brilliant saves and clearances from the 2nd stand in keeper in the 2nd half. However the lack of substitutes began to show and Borough started to dominate and pegged Hillmorton into their own half for long periods. Excellent performance from all the Hillmorton players, you never gave up, never stopped running and never stopped trying for the whole match. Parents be very proud of your sons for their commitment today.
Special mentions go to Noah G & Shamus for covering in goal. Noah S for player of the match after solid performance in defence and midfield. Jacob M for being captain for the day and leading from the front with encouragement and guidance for all the new players.
Also thank you to
British Heart Foundation
for the sleeve badges and encouragement & Rugby Town FC Academy for their badge next to ours.
We go again next week at home to Southam Utd Minors Saints U11 at Whinfield.