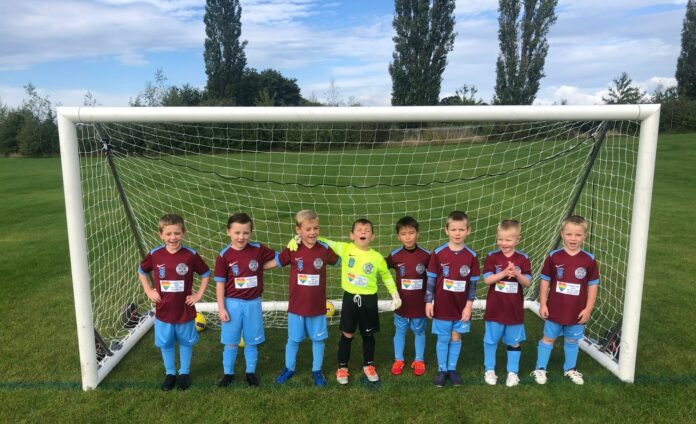 Match Report – Hillmorton U7 Blues
Freddy Highfield made some excellent saves keeping the home team out who showed some good play early doors. Parker Robbins made some crucial tackles as the home side started to increase the pressure but then finally got the goal they deserved. The Blues stepped the game up and some good play from Samuel Finch and Lenny Harris allowed L Davidson to take a run through on goal to level the score just before half time.
The Blues continued where they left off, Some excellent pressing from Harvey Williams and Luke Kavanagh didnt allow the home team to settle but the Blues struggled to take advantage with a few shots put wide.
Rugby started to come back into the game and after a few lapses in concentration the Blues where under a lot of pressure and although L Davidson who had moved into goal for the second half made some good saves he couldn't keep out 2 good strikes from Rugby.
A few changes and we saw the Blues create some more chances, Luka Bovier making an explosive run through the middle and just before slotting the ball into the net was taken out by the opposition defender but the ref ruled it out as no foul. The Blues had another run from Freddie Highfield who weaved in and out of the opposing defenders and drove the ball into the back of the net. The comeback was on but unfortunately in the final minutes, Rugby jumped on an opportunity created and put the home team further ahead before the full time whistle was blown.
This is the first season for the Blues and the improvement over the last few weeks has been excellent. I believe our team will get better and better each week and I am looking forward to seeing the lads develop there skills.