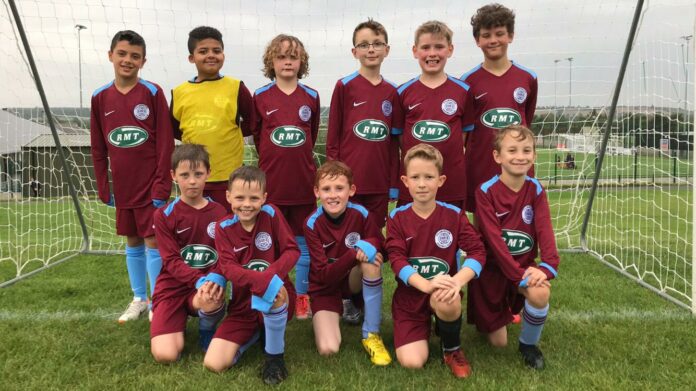 A fantastic season last year saw the team promoted last Christmas and then go on to win  all but one, and that was a draw of the games in the third tier of the Cov league. Had the season not of finished early I suspect we would of been promoted again. So a great set of players who have improved immensely over the last year.
They'll be taking the step up to nine a side this year and I just know they'll all embrace the challenge and start as they finished off… Playing great football.
Many thanks to all the people who have helped this team become what they are with their continuous support.
Sponsored by the RMT Union