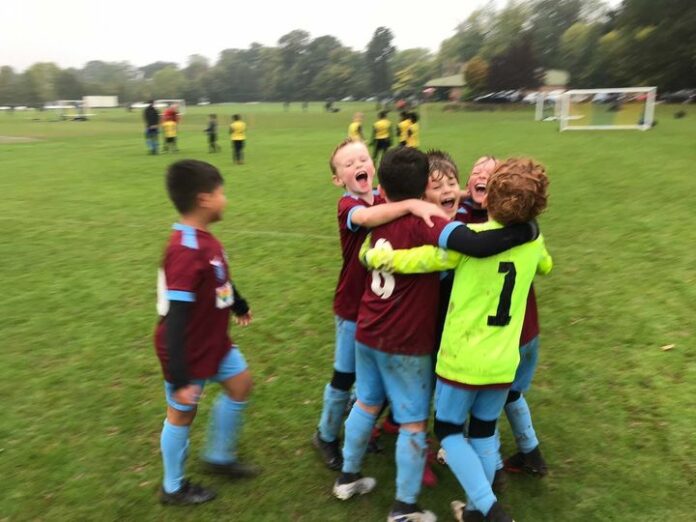 These are the matches we love.
Hillmorton travelled to Kenilworth and braved horrible conditions to come out on top of an entertaining end to end match which kept our great early season form going. From the first whistle both teams played some good football, constantly testing each other out. Hillmorton went ahead when Riley latched onto a good pass from Paddy and finished well. In true end to end fashion, both teams then took it in turns to score until the winning goal finally settled things. We ended the first half ahead when Max ran onto a pass from Cavan and hit a low shot beyond the keeper.
The effort and quality from both sides continued in the second half. Goalkeeper Charlie T made a crucial save to keep things level following a good spell from Kenilworth. At the other end, Riley scored another, running onto a pass from max. Both teams searched for a winner and Hillmorton clinched a superb one with a minute to go. Eddy worked a short corner into Max who's curling shot sailed into the top corner. It was a hard fought battle and huge credit also goes to the strong defending of Felipe, Paddy & Daiton who had to be at their best to deal with some very swift attacking moves from Kenilworth.
MOTM went to Cavan. His reading of the game and decision making when bringing the ball out were excellent.