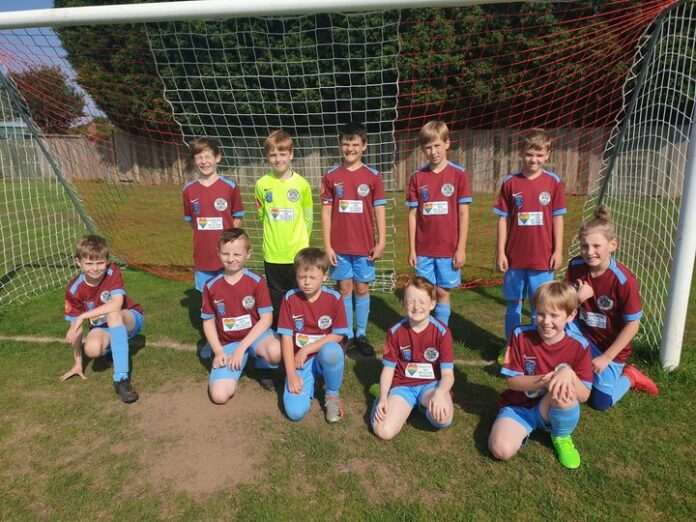 In association with British Heart Foundation & Rugby Town Academy Of Football
Today just wasn't our day unfortunately. After numerous attempts at goal we just couldn't hit the back of the net, due to shots going wide and being offside numerous times.
Christ The King unfortunately could find the back of our net, and Harry's braveness and strong defending kept the scoreline down. The final score did flatter our opposition and their management team confessed they weren't that many goals better.
But we never gave up and the lads came off the pitch with smiles on their faces and that's all that matters Special mentions to Arthur for helping us out today, to new faces in the team, Liam and Jacob, well played!
JB for being awarded captain for reward of the hard work and learning he's put in over the previous weeks.
Man of the match, went to Jacob for non stop running, 100% effort and all on his debut.
Thank you to Mike Smith for running the line and being MotM judge. John Greer for wise words and Laura Gardener for doing so much off field work with organisation.
Finally of course all the parents for supporting the team and getting the lads to matches.
Jack R, Kyron, Noah S, Harry, Jack B, Liam, Noah G, George, Riley, Arthur, Jacob
Next week we go again at home v Whitley Juniors U11.