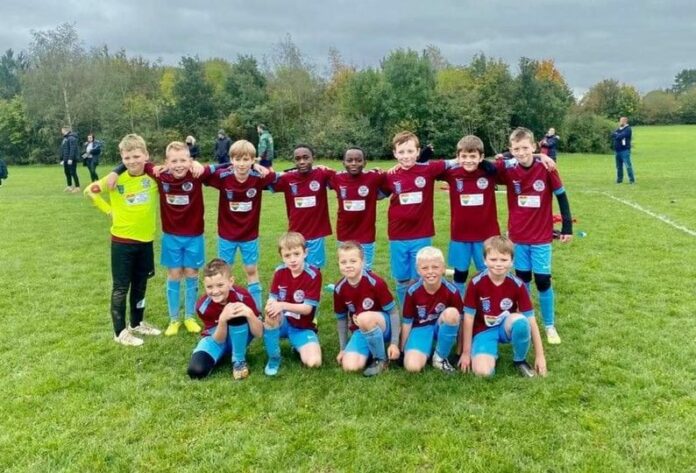 After a night of heavy rain the pitch wasn't in the best condition and was extremely heavy under foot but the lads gave there all and tried to adapt to the conditions.
Both teams tried to play the passing game and soon realised it was going to be extremely hard going to make that tactic pay off.
Wellesbourne were first to trouble the score board after an unfortunate handball by Hillmorton which resulted in the penalty being converted.
The even battle continued for the rest of the half.
Both coaches were constantly trying different formations to try and break each other and the underfoot conditions down and Hillmorton's Jack R was there to add to his seasons tally with a good strike.
Both teams continued to battle and look for the winner and Samuel took a shot which took an unfortunate deflection off a Wellesbourne defenders shin and crept passed the unlucky keeper.
Joachim then netted to advance his seasons tally
Wellesbourne tried their hardest to find the Hillmorton net but all the Hillmorton players defended stoutly as the time ran out.
A great even game played by 2 teams that are well matched and that brings the year to an end & Rob Hope couldn't be prouder with the results so far and to end the year unbeaten!!!