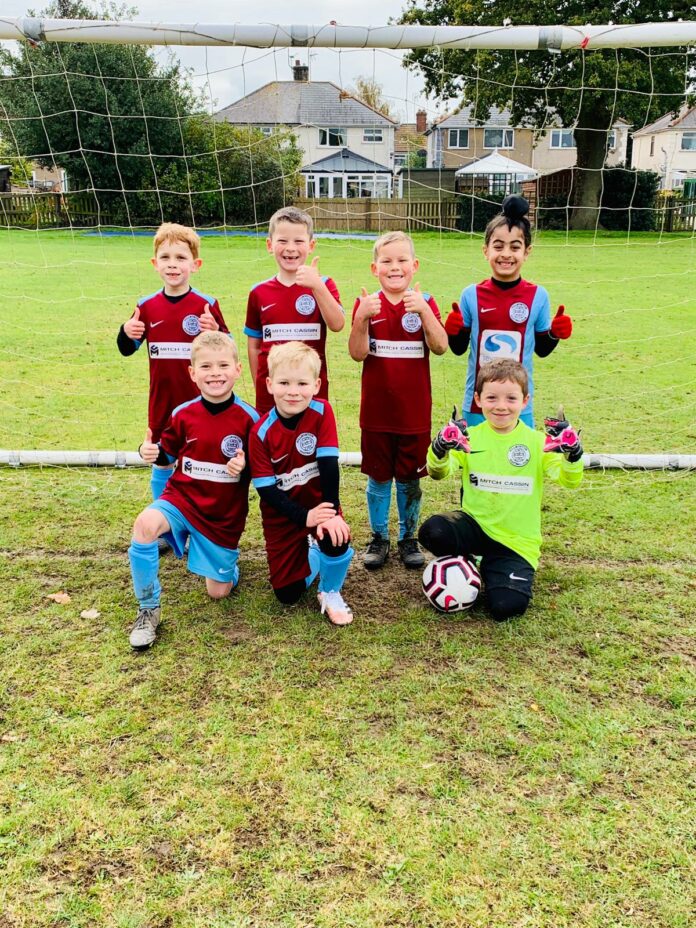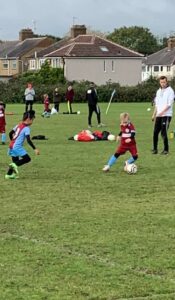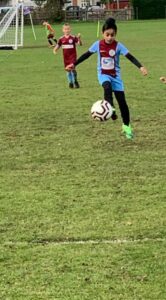 After the Claret's entertaining and highly competitive game away at Bedworth Utd the Saturday before, Bedworth were back for more!
The Clarets started really brightly, the lads all really seemed to have a spring in their step, keen to pick up where they left off at Bedworth the week before.
Harman and Louie were positive, driving forward down the wings at every opportunity, looking for a pass or an opportunity to shoot on goal.
Max was the first to test their keeper with a fierce long range strike, an early warning for Bedworth.
The home team certainly had the less busy of the 2 keepers for the opening 10 mins with the Clarets constantly pushing forward well as a team into Bedworth's half.
Towards the end of the first half Ed came on for Louie and brought strength to the midfield, and with Harry's committed tackling, and Luca's energy, Clarets were breaking up any Bedworth moves in midfield before they began.
With half time approaching, Bedworth started putting passes together, and Claret's keeper was forced into 2 excellent saves before a handball at the other end resulted in a penalty for Clarets – Harman stepped up and smashed the ball hard and high past the keeper.
After half time Clarets continued the pressure and forced 2 corners in quick succession. However, Bedworth broke quickly soon after, and Max tackled well when they were one on one with the keeper to stop the shot.
Soon after, a Bedworth corner somehow ended up in the net after Clarets failed to clear the ball in time. A positive spell from Bedworth followed but Clarets defended well, with some good saves from the Keeper. Louie then went on a run down the right wing and after he looked to have gone too far he surprised the keeper with a shot at the near post, which was parried into the path of Harry who didn't hesitate to put the ball in the net. Louie was making positive runs on the wings and was combining well with Harman, and soon after Harman scored again following a great dribble and was rewarded for his perseverance with a goal.
Harman was fired up, and from a free kick just outside the area, shot just wide of the post. There followed massive pressure from the Clarets for the final minutes of the game, closing down the opposition's play in midfield, with Harry bossing it chasing everything down with several big challenges. Louie was unlucky, when he looked to have done enough with a low shot but their Keeper saved well with his feet.
With the last kick of the game, a big looping shot from Max from the halfway line looking to surprise the Keeper, typified a spirited and energetic Clarets performance.
Keeping up the momentum, the Clarets move on!