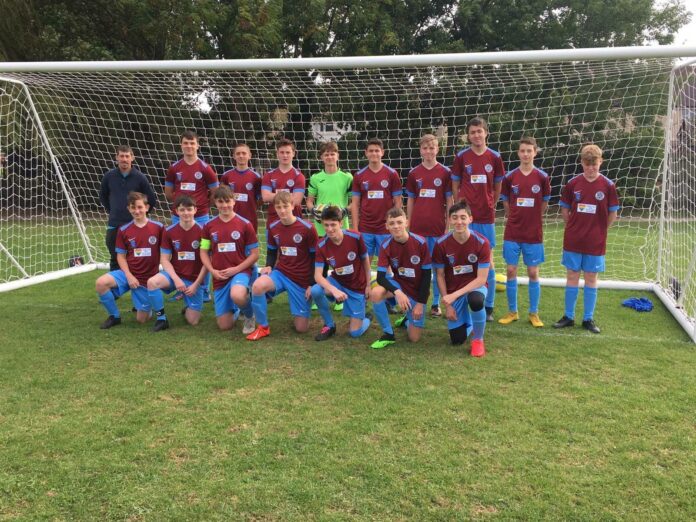 After all the rain which left Whinfield unplayable Long Buckby managed to set up for us to play at Daventry Sports Park. Hillmorton started the strongest not allowing The Bucks to play resulting in Buckby not being able to string a pass together for the first 25mins.
With some amazing passing and all round support Hillmorton managed to start the ball rolling with a goal from Jaylen on around the 32nd min. This woke the young Bucks up & Buckby found their feet and had a couple of good plays but these were all being stopped by our solid defence. The few shots that did get through were stopped by the flying Callum in Hillmorton's goal Unfortunately after a corner Buckby managed to score just before half time leaving the half time score at 1-1.
Second half Buckby started strong scoring a goal in the first 5mins. We kicked off again and had some great attacks but a loose ball was pinged upfield by Buckby and they scored again on the 65min. We were 3-1 down but the lads kept playing and we had a few corners up stepped Warren delivering the perfect corner for Michael to head into the back of the net. Again Hillmorton kept pushing and won a corner again Warren took it only this time he curled his corner and it went straight into the goal. We didn't stop trying and due to us pushing up the pitch Buckby latched onto a loose ball and scored in the last 5mins.
We were unlucky to not get the win but it will make us stronger. Great effort from everyone today.