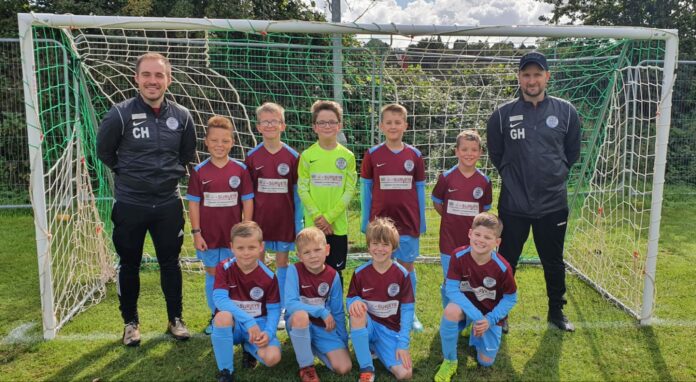 This was the Colts first home game of the season and our opponents were Kenilworth Wardens. Hillmorton have been in fine form since the start of the new season and came into this game with two wins out of two.
The Colts started the brighter side and was passing the ball around nicely to try and break away through Kenilworth's defence. With some great movement from the striker and a neat ball through from the midfield saw us with an early attempt on goal. The Hillmorton striker has been in fine form lately and put a powerful strike past the keeper to take us into the lead. Kenilworth soon replied with a decent ball behind Hillmortons defence for their striker to run onto and put the score level. The game was quite even at this point and our keeper had to pull off some great saves to keep us in it. Colts started to settle and was passing the ball around with confidence again. With a lovely run, the Colts striker was in again. He took the ball and fired the shot straight into the back of the net. Hillmorton was back in the lead.
Second half and the Colts were putting the pressure on. They were having a lot of possession and creating lots of chances. We wanted that next goal to put the game out of Kenilworths reach. With a shot hitting the post and a free kick just missing by an inch it was looking like it wasn't going to happen. But from a perfect cross saw one of our midfielders finish off the game with a neatly slotted shot into the corner of the net.
Game finished and Hillmorton had made it three wins out of three. Great start to the Mid-Warwick league and top performance all round.
Team: James, Harley, Wiktor, Archie, Miller, Henry, Charlie and Hayden