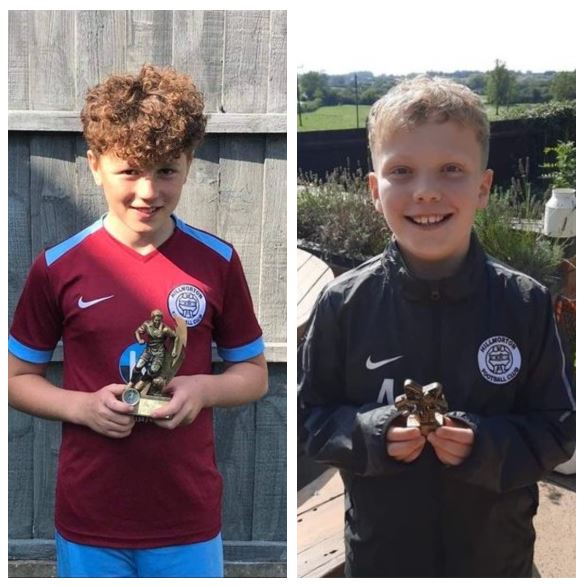 Hillmorton took a beating from a talented St Finbarr's side, but stood toe to toe for the first 20 minutes and on reflection if we had secured the first goal, I think it would have been a very different game. We'd beaten this team in our last 2 meetings and in truth we were the better team early on, with some great penetrating runs from the two Toby's providing the team with some great width but the boys lacked a killer instinct in front of goal and the final pass was either too short or too long to be effective. After a barrage of corners, which Hillmorton failed to convert into opportunities it was St Finbarrs that escaped the clutches of Pacey, Tom and Jay at the back to score the first goal. It was fair to say that the boys were unlucky to be 1-0 down and they fought valiantly to get back in the game. Riley held the ball up well to feed his fellow attackers, but again we were found wanting in front of goal and it was the away team that got the second just before half time.
The second half proved equally taxing and Luis and I held our heads in our hands as the claret and blues capitulated and let the boys in orange dominate the game, with the all important third goal effectively securing victory for St Finbarrs, who went on to score 5 in a resounding victory. In truth Hillmorton offered very little in the second half with only Riley and Mason going close to getting consolation goal. It was a frustrating end to a game that actually started with so much promise, but we live to fight another day and must put this performance to bed in the hunt for those elusive 3 points.
A tough game to endure, lots of effort but as a team performance it was frankly woeful and we all know that the boys can play so much better than that. At times the passing was well below par and at least we know that it won't get any worse, a bad day at the office but we will give another a team a serious beating at some point when the finishing and passing clicks into gear.
MAN OF THE MATCH – Jay – Played in 2 positions today, he and Pacey had to work extremely hard with the opposition strikers but he was resolute and tough at the back and gave us an outlet on the left wing in the second half, battled hard and never gave up! Brilliant
BEST EFFORT – Riley – We gave him some clear instructions before the game and he really held the line up front with some excellent hold up play, another player that refused to give up. Had it not been for some poor passing from our midfielders, he would have scored first goals for the club! Excellent!