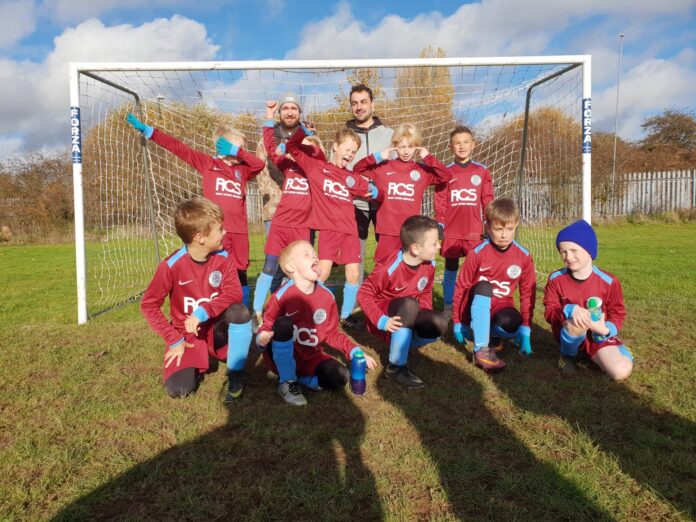 The 2019-2020 season started positively for the U10 Blues with new signings fitting in well, some fantastic displays, and some memorable team performances.
Tragically we lost team manager Cory Jones in a motorcycle accident in October – this was such a shock and devastating to all the Blues. Just 6 days after the awful news, the team played in an emotional and moving match, bravely led by Brad Jones, that demonstrated the boys qualities both on and off the pitch. Cory would have been so proud of his team, and the boys were a credit to themselves – each and everyone played their hearts out in a pulsating match.
The boys put everything into the following matches and their resilience was amazing. Along with scoring some wonder goals, the Blues went on a winning run in Jan/Feb and confidence was at a high as the season was cut short. 2019/2020 was a tough season to say the least, but the spirit, humour, and smiles of the boys never waned and 2020/2021 bodes well for the Blues.